Alex Beecher
Associate Director
Alex Beecher
Associate Director
What I do
I support our commercial incentives team, making sure each project is prepared for success!
Who I am
Born and raised in Connecticut. My first job was for IBM Global Services in Southbury where my role was to support their technology center and where I learned IT administration. I then moved to Boston for college and worked for Pitney Bowes operating a printing center inside of a large law firm, and as the General Manager for a Newbury Street salon. 
California had always been calling my name so by 2014 I had made the exciting move to Los Angeles where I began work as an Executive Assistant and House Manager. Having the pleasure of working with celebrities, coordinating complex travel schedules, and managing large properties with staff.
In 2018 I accepted a position with the Production Company Critical Content to work on a Bravo home renovation show as a Set Decorator. This is where I began to learn all the ins and outs of working in high volume, fast paced Production! 
Later that year I accepted my role with TPC and have happily been here ever since!  I am very proud to be a part of this amazing team!
Ali Jazayeri
Managing Director
Ali Jazayeri
Managing Director
What I do
Head TPC's film and television lending divisions.
Allison Rios
Analyst
What I do
My primary function is Brokerage Services administration. Additionally, I am part of a team of administrators who are trained to support the whole company. I love that part of my job is to constantly learn new things about different aspects of our business!
Who I am
Born and raised in Southern California, I spent my early education trying every single water sport and every single art class before eventually graduating from Chapman University in 2013 with a BA in Peace Studies. (If you read this and asked yourself, "what does that even mean?" you are not alone. Think International Relations + Conflict Resolution).
I then quickly moved to Los Angeles to start my winding career path as an administrator for a private language school. The next turn landed me with a wonderful e-commerce company called Tech Armor, only to switchback and drop onto a consumer finance sales floor as a loan processor with Westlake Financial Services. All offered me very different lessons, but the common thread was nurturing my propensity for talking to and helping people.
During the height of the pandemic, I took a leap into the construction industry, where I began to really understand my value as a professional working for a very competitive masonry company. Circumstances required another turn, and I knew I found something special when I joined TPC. This is an incredible team of people with such a wide breadth of experience. The film finance industry is so interesting and ever-evolving. I am so grateful and excited to learn from this top notch team and grow in ways I haven't imagined yet!
Angela Jones
Head of Human Resources
Angela Jones
Head of Human Resources
What I do
I provide Human Resources and Corporate Compliance support to the TPC team.
Who I am
I'm a two-time Wolverine (Go Blue!), with my undergrad and MBA both from the University of Michigan, Ann Arbor.  Post completion of undergrad in the beautiful snowy state of Michigan, I gradually moved towards sunny California.  Along the way I took in the culture, sights, and Cherry Blossoms of the Metro DC area – gaining practical experience in the Toys R Us Corporate office, then progressive responsibility with US Assist, a subsidiary of Societe Francais d'Assistance/AXA Insurance Group, as the eventual Head of Human Resources and Administration.
I made it to Los Angeles, California where I promptly experienced a rare snowfall and was able to utilize my HR, Compliance, Credit Relationship Management, and Regulatory Risk Management skills as the Head of Contracts and Administration with a Native Alaskan commodities trading and marketing company.  A few steps later, as a Senior Vice President/Global Associate Director in the Legal Risk Management Division of Macquarie Bank Limited, I added mergers and acquisitions to my professional toolbox and provided "above the wall" deal transaction support to the Investment Banking and Fixed Income, Currency and Commodities teams.
My career journey has led me to TPC where I have the pleasure of both loving what I do and working with an amazing and talented team of professionals – each passionate about the work and skilled in execution.  Yay Team!
Cat Nguyen
Director
What I do
Portfolio manager, managing the day-to-day tax credit monitoring and application process.
Who I am
I attended Western Washington University, where I studied History and Sociology. I have over 20 years of customer service, business management, project management and administrative support service experience.
I am a born and raised Washingtonian, and I have lived most of my life in the Great Pacific Northwest. 
In 2009, my boyfriend and I decided we needed a change of scenery. We packed up our bags, loaded the cars and made the 1,246-mile journey from Bellingham, WA to Long Beach, CA. I quickly fell in love with the laid-back SoCal lifestyle, and I loved living so close to the beach. Moving to California was one of the best decisions we made. We were able to create new work opportunities and build our careers. 
In 2016, I joined the TPC team, where I help support the loan closing process, manage the day-to-day tax credit monitoring and application process, as well as provide administrative assistance across all platforms of the business. Prior to joining the TPC team, I was a Store Manager for a wireless cellphone company, overseeing store operations, leading multiple teams to exceed sales goals, inventory management and loss prevention. 
In 2017, we decided it was time to move back to Washington. As much as I was happy to move back to Washington, I was equally sad that I had to part ways with my new work family. I was not ready to say goodbye to the TPC family, so I asked Ali if I could work from home. I figured if I did not ask the answer would be no. To quote Michael Scott, quoting Wayne Gretzky, "You miss 100% of the shots you don't take." Ali told me he would think about it. On my very last day in the office, Ali called me into his office and let me know that TPC would keep me on temporarily and that I could work from home. 
Fast forward to the present day, after 4 years of working "temporarily" from home, I am thankful to be a part of this amazing team.
Ces Calingasan-Tabios
Director
Ces Calingasan-Tabios
Director
What I do
I audit and prepare tax documentation for commercial shoots.
Who I am
I earned a Bachelor of Arts in Economics and Bachelor of Science in Applied Corporate Management from De La Salle University in Manila, Philippines. A month before my graduation (yes, I was that eager to earn my own $), I started my banking career with Standard Chartered Bank doing Final Taxes and Foreign Exchange. But since I was young and adventurous (not to mention a little reckless), I decided to move to Singapore four years later. I worked for The Royal Bank of Scotland managing Trade portfolios while also developing and implementing trade finance procedures and policies for Asia.
I was already planning to follow my husband to LA when the bank announced its closure in 2015. I stayed for another year (one last hurrah!) and was appointed as the Officer-in-Charge for the portfolio management and closure of Trade products in Asia. In 2017, after much convincing and bribery from my husband, I moved to LA. I worked for US Bank handling export and import financing. Everything was as I planned in my career, but motherhood (and not to mention, the pandemic) has set me to a different path. Motherhood and career didn't really go well until TPC presented an amazing opportunity I could not resist. Having a fulfilling career and being a mother is still possible after all.
I am happy and proud to be part of a Company that not only values integrity and positivity, but also empowers women in their professional journey.
Chad Agena
Senior Vice President
Chad Agena
Senior Vice President
What I do
Provide tax credit placement and brokerage solutions for our client partnerships.
Who I am 
Aloha!  Born and raised in Hawaii, I decided to attend Carnegie Mellon University in Pittsburgh, PA to see what this thing called "snow" was all about.  I graduated (phew) with a finance degree in hand while almost bankrupting my parents (thanks Mom and Dad!) and moved to New York City to emulate Michael J. Fox in one of my favorite movies, Secret of My Success.
I started at Credit Suisse and over the next 20 years I worked in Fixed Income Derivatives Structuring at CLSA and CIBC, and then ended my Wall Street tenure at ABG Sundal Collier offering US clients Nordic equity solutions.  In between, I jumped to a Barron's recognized top 50 hedge fund, Libra Advisors, where I worked as a Senior Trader for 7 years.
While I will always love NYC, I closed the travel gap to Hawaii and moved to Los Angeles in late 2019 because I knew the greatest potential (I mean pandemic) experience awaited me in my next life endeavor.  Joining TPC has certainly been the best elixir – film finance is undeniably different from Wall Street finance, but the transition has been fantastic and it's truly because of the people.  I couldn't be more thankful to work alongside the best tax credit financiers in the business, and I look forward to all the exhilarating adventures to come!
Charie Guerzon
Junior Analyst
Charie Guerzon
Junior Analyst
What I do
I assist production companies in the preparation for State tax incentive submissions.
Who I am
I graduated from the University of the Cordilleras, Baguio City Philippines. I started my career in 2017 as an Accounting Associate focusing on sales audits for SM Retail Inc. in the Philippines. Joining a large retail company allowed me to work with a variety of different people and perform physical inventory audits across all SM branches. During this time, I grew strong and independent personally and professionally.
In 2021, I decided to take a position with the Philippine's biggest developer of integrated urban townships, real estate, and lifestyle malls – Megaworld. I worked in the Accounts Payable Department, where I focused on the reconciliation of accounts owned by Megaworld. The company's substantial holdings provided me the opportunity to further develop my skills and competence in the accounting world.
April 2022, I joined TPC. From my first day, I felt certain that this would be an environment where I could thrive and grow even more.
I am thrilled and so grateful to work with the amazing people at TPC and I am so excited to grow and be the best in this industry.
Charli Traylor
Senior Vice President
Charli Traylor
Senior Vice President
What I do
I lead the Post Accounting and Advisory Team in our TPC Georgia office.
Danykha Cañedo
Junior Analyst
Danykha Cañedo
Junior Analyst
What I do
I analyze production company data to maximize state submissions for tax incentives.
Who I am 
I was born and raised in the Philippines. I completed my bachelor's degree in Accountancy at Far Eastern University – Makati in 2019. I started my career as an Accounts Payable accountant in a power generation and distribution company and worked there for almost two years.
In June 2022, I joined TPC. I believe in dreaming big and setting goals for myself. I am eager to learn new things each day. Working with TPC helps me develop my critical thinking, analytical, and communication skills. I am a people person, so spending time with my teammates always makes me happy, even if we are miles apart. I am grateful for having a supportive team with whom I can share my big or small wins in life. I look forward to further developing my skills personally and professionally with TPC.
David Gendron
President
What I do
I help steer the ship in the right direction.
Who I am
After I graduated from Providence College (Go Friars!) I moved to New York City and began my 13-year banking career.  I worked for Chase, Credit Lyonnais, and CIBC in fixed income and credit derivatives.  I started in the back office, then moved to financial controls, then to trader PnL, and after finishing my MBA at NYU; moved to the marketing desk where I had the pleasure of working with hedge funds, large corporations, and on film securitizations (a.k.a., the fun stuff).
In 2006 my wife dragged me kicking and screaming out to California.  This was a tough transition for a born and bred Eastcoaster but after one winter in sunny SoCal, I was forever converted.  Britt Fletcher, who was my mentor from CIBC, and I worked together as financial consultants for numerous media ventures and in 2009 we were introduced to Mike Hansen and we started Three Point Capital….get it, 3 partners or 3 points.
That year we funded our first NY tax credit loan for the film Ceremony (which oddly enough I've never seen but hear Uma was amazing in it).  Since then, we've grown from 3 points to 50, financed hundreds of films, expanded into commercials, brokered more credits than I can remember and have helped so many film producers and investors navigate through the crazy industry we're in.
After all these years I'm most proud of how we've been able to build such a solid reputation for being dependable, fair and fun to work with.   Now that we're under the FRC umbrella I'm super excited for what the future holds for our amazing TPC team.
David Pagsisihan
Junior Analyst
David Pagsisihan
Junior Analyst
What I Do
Assist production companies by reviewing, interpreting, and organizing production expenses to apply for and secure state tax incentives.
Who I Am
I obtained a Bachelor of Science degree in Accountancy in 2018 at Colegio de San Juan de Letran – Manila Campus. Once I graduated, I started my career as an Internal Auditor for a Japanese Financing Company which gave me the confidence to go out of my comfort zone and try new things. That's what lead me to join TPC.
I learn new things every day as part of team TPC. I am so thankful to have colleagues who practice a proper work-life balance and encourage and help one another finish the task at hand.
Dawn Musser-Sepanik
Vice President
Dawn Musser-Sepanik
Vice President
What I do
Work with Advertisers and Agencies in maximizing their production budgets through production incentives.  Our team educates, informs as is the "go to" resource for this discipline.
Who I am
Once I graduated high school in 1987, I started gearing up to go to Cosmetology school.  Within that year, I found out I was going to be a mom.  20 years old with a new born was life changing for me and for the better.  I became razor focused on being the best mom and giving my child the best life I could.  But being a cosmetologist wasn't going to be the best move for me with a young child. I needed a better plan!
On a beautiful day in August, 1989, my little boy came into my world.  I had already taken my general education courses, so I decided to enroll in a business college to become a paralegal.  While working 2 jobs and maintaining a 4.0 GPA, I graduated early and began my career in the legal industry.  I was immediately placed at a law firm that specialized in Patent law (very boring).   During my first week at that job, I was invited to join an office pool for the IL State Lottery.  I decided to join and my boss covered my $6 entry fee.  The next day, we WON!!  Being pegged the "lucky charm" from that pool, I was so excited.  The winnings were not enough to live a lavish lifestyle, but it definitely helped this single mom and her son get ahead in life.
After a couple more years it the legal industry, I felt it just wasn't me.  I decided to leave my career and jump head first into the advertising arena.  Instantly, I felt like I was where I needed to be.  I started on the agency side working in Account Management before transitioning to the Production department where I've spent over 20 years.   At my last agency job,  I was the Director of Business Affairs and built an amazing team.   We worked together for 3 years before the agency had to shut down.  Needing a bit of break, I ended up getting the best break yet.  The team at TPC invited me to join them.  We worked together on many incentives over the years and I truly enjoyed being around this team.  It was my BEST move yet.  I get to work with smart an amazing people while continuing to work with the agency folks that have been family to me over the years.
For questions about Commercial Incentives, please email dmusser-sepanik@tpc.us
Ela Royo
Junior Analyst
What I do
I am part of the team that reviews and analyzes production company expenses to help them maximize tax incentives.
Who I am
I first graduated from Polytechnic University of the Philippines, but in pursuit of my dream career I studied for my 2nd degree, a BS in Accountancy. While studying, I worked as a Finance Admin Officer and Account Manager for Mobile Optima Inc, a Technology company in the Philippines. Studying and working simultaneously taught me how to apply theoretical accounting subjects in the corporate world. I had the opportunity to learn the processes of different industries and lead various automation projects.
Eric Bunton
Director
What I do
Manage the audit collection and preparation for Production Company commercial shoot expenses which will be submitted for incentives our clients receive.
Who I am 
I was born on the island of Oahu but grew up in Florida.  College took me to Clemson, South Carolina where I studied Marketing at Clemson University (Go Tigers!).  After graduation I moved to London, England and worked at The King's Head and Eight Bells pub pulling pints.  What else do you do after college, right?  Upon return to the States, I began my graduate studies at The George Washington University in Washington, DC, graduating with an MBA in International Finance.  From there it was off to Chicago, Illinois where I worked as a consultant for Ernst & Young and then IBM.
After too many icy, cold winters I decided it was time to move to warm, sunny California!  Los Angeles provided me with many job opportunities, including some acting jobs on The Young & the Restless, The Newsroom and Days of Our Lives.  Between acting jobs, I began searching for a new career path which could utilize all my past studies and experiences.  During my search I discovered TPC where I found a great fit and some new friends!
Hannah Peterson
Senior Post Production Accountant
Hannah Peterson
Senior Post Production Accountant
What I do
I am a Senior Post Production Accountant.
Who I am
Born and raised on the space coast of Florida, I graduated from the University of Central Florida (GKCO) with my bachelor's in accounting. I stayed local until I decided to join my husband on the road after we got married. He, being well-versed in the film world as a camera operator and DP, I was just along for the ride. Fast forward to 2020 when the whole world pivoted, we did as well, landing us in Atlanta, Georgia.
I wasn't looking to get into the film industry myself, but as fate would have it, that's exactly where life led me, and I couldn't be more grateful.
Free time for me looks like concerts, reading, and grabbing a PBR and slice with a side of ping pong.
Joan Ceniza
Head of Finance
Joan Ceniza
Head of Finance
What I do
Oversee the financial operations and financial planning of the company, maintaining internal controls over financial reporting, manage budgets, forecast financial results and year-end financial statement audit.
John Bails
Managing Director
John Bails
Managing Director
What I do
I oversee legal and business affairs.
Who I am
I grew up in Michigan and graduated in accounting from Michigan State University.  Once I realized, well into my senior year, that I wasn't interested in becoming a CPA, I decided to apply to law school.  After my internships during law school, I then realized that I wasn't interested in working at a law firm.  So I decided to take the Foreign Service Exam and was appointed as a U.S. diplomat after completing law school at getting licensed.
I worked at embassies abroad, learned an obscure language (Romanian), and then moved back to the private sector in 2006 to work for an immigration law firm in Baltimore.  In 2008, film incentives started sweeping the U.S., including in my home state of Michigan.  I was recruited by Film Production Capital to open and oversee their Michigan office, providing film incentive lending and consulting, and eventually started working with incentive programs all across the U.S. in entertainment and real estate development.
In 2018, I was approached to join the Forest Road Company to help grow their incentive lending, servicing and tax credit brokering operations.  In 2021, FRC and TPC joined forces to become one of the most knowledgeable and nimble companies in the industry and I'm excited to be a part of such a large team of top industry professionals.
Jolina Boloso
Jr. Analyst
Jolina Boloso
Jr. Analyst
What I do
Analyze and organize documents, combining all necessary data in a workbook for State Submission.
Who I am
I graduated with a degree in B.S in Accountancy from the Polytechnic University of the Philippines. I started my career in 2017 as an accounting associate dealing with credit and collection, in a retail-wholesale company for two years.
In July 2021, I joined Elite Commercial Incentive Services with no idea about the film and commercial industry. As soon as the training start, I learn something new every day and familiarize myself with it. And how the service we provide in the industry makes difference. Small progress is still progress. And I'm so thrilled to work with amazing people from another side of the world, with different backgrounds for the first time.
The merger of Elite and TPC will open doors with countless opportunities for everyone. And I'm excited and looking forward to learning more and growing along with TPC.
Kathleen Turner
Director
What I do
Prepare tax credit estimates based on budgets, prepare monthly estimated credit reports based on cost reports and general ledgers, supervise post production AUP submissions, assist post production team with finalizing bibles, work with our other entities (Elite) to review and critique tax credit procedures and submissions.
Who I am
I found my way to TPC in an indirect way.  I was born and raised outside Atlanta, Georgia (Go Braves!).  I graduated from Georgia Tech with my BS in International Affairs and Spanish, so naturally I became a billing manager for a start-up webhosting company during the Great Recession.  What a time to enter the workforce!  After a couple years, I returned to school and earned my MS in Criminal Justice from Georgia State University.  In this field, I worked in statistical analysis for the State and as an advocacy coordinator for a nonprofit.  I decided to return to Georgia Tech and complete an advanced accounting certificate leading me to a position in public tax accounting.  During this time, I focused on film tax credits and became engaged with TPC as a client.  They presented an opportunity to join as an analyst and use my skills to further their mission.  I am grateful for this indirect path that led me to be a part of this talented team!
Kier Michael Pipo
Junior Analyst
Kier Michael Pipo
Junior Analyst
What I do
Analyze and organize documents for production companies to maximize and secure State tax incentives.
Who I am
I obtained a Bachelor of Science in Accounting Technology in 2019 from Meycauayan College. Right after graduation, I started my career as an Accounting Associate with a Real Estate company and held that position for more than three years.
I joined TPC in October 2022, and every day since I have learned exciting new things and have further developed my skills.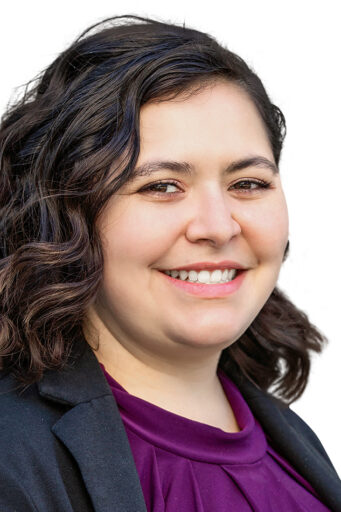 Krystina Guinto
Analyst
What I do
My primary responsibility is to provide administrative support to our Lending Services team. I am also a member of an administrative staff that is trained to assist the organization as a whole.
Who I am
Born and raised North of LA, I have strong roots in Southern California. In my early twenties, I spent three years coaching a local high school swim team in my hometown. It was truly an invaluable experience.
I decided it was time to branch out and I moved to Los Angeles in 2016. I worked a short stint in retail before stepping into a role with the American Automobile Association. During my three year tenure, I honed my ability to learn and adapt quickly to new processes and information. I also came to understand that I had a lot to offer as an employee, which spurred me to seek out a new opportunity.
When I found TPC and joined this team, it felt too good to be true. My role here is so dynamic, I am not only learning about film finance, I am also picking up knowledge and skills I never expected. The company has grown so much so fast and it still continues to do so - getting to be a part of that is amazing.
Kyle Leonhardt
Director
What I do
I do the due, the legal due diligence, that is.
Who I am
After I graduated from the University of California, Santa Barbara, I attended Southwestern Law School in Los Angeles. Upon passing the Bar in 2017, I worked for a small boutique Construction law firm, where I very quickly remembered why I went to law school in the first place – to work in film and television.
In the middle of 2018, I found myself working at another boutique company, this time in the film distribution space. I worked for two years as the Director of Business Affairs, where I aided in the drafting and legal diligence for the acquisition and theatrical distribution of about seven wide release films.
In early 2020, I transitioned to FRC, where I began working in the film tax credit space. During my time with FRC, I also worked in film acquisition, drafting licensing agreements for over 20 films. Since FRC and TPC joined forces, I have transitioned to the TPC tax credit lending group, and I could not be more grateful to work with such a talented and hard working team.
Kylie Ruehl
Managing Director
Kylie Ruehl
Managing Director
What I do

Focusing on overall strategy for our Commercial Division, we work with brands and their ad agencies to navigate and maximize the wild world of production tax incentives, getting cash back on their commercials!
For questions about Commercial Incentives, please email kruehl@tpc.us.
Lindsay Howerton
Director
Lindsay Howerton
Director
What I do
I communicate with agencies to collect and analyze materials that are needed for the tax incentive filings for commercial shoots.
Who I am 
After I graduated East Carolina University, I left having a love of pirates and headed to Washington DC were I began my career in political fundraising.  I started off as the front desk girl at Ogilvy Government relation and moved up to fundraising for Congressional campaigns.
In 2010 I bought a one way ticket and moved to sunny California and the rest was history.
I have been working in commercial tax incentives since 2017 and have loved getting to know the ins and outs of this very niche industry.
Margoux Grecia
Jr. Analyst
Margoux Grecia
Jr. Analyst
What I do
I am an analyst who assist our production company clients for their tax incentive filings.
Who I am
I graduated college from the University of Santo Tomas located in Manila, Philippines. I finished up Bachelor of Science in Accountancy. My first job experience was with Ernst & Young located here in the Philippines. I have gained a lot of experience in the audit industry and my eyes were brought open to the real life. It was indeed one of the toughest industries in the financial world. In 2021, I decided to move to forward another field in the accounting industry. I wanted to expand my knowledge and gain experiences from different fields and that led me to join Elite CIS, a part of TPC and FRC umbrella.
I am currently located in the Manila, Philippines and working with my team across the globe had been nothing but happy and fulfilling. I enjoy working as a part of my amazing team, even though we are miles apart they have never made us feel left out. I look forward to being a part of our growing family.
Michael Hansen
Chief Operating Officer
Michael Hansen
Chief Operating Officer
What I do
I focus on overall strategy and business development. 
Who I am
I was born and raised in Oshkosh Wisconsin, which you probably know from your childhood overalls. I studied Mathematics at the University of Wisconsin - Madison, working in restaurants during breaks and summers.  After graduating, I lived in Austria for 6 months and apprenticed with a master butcher.  When I came back to the states, I worked at Charlie Trotters and then moved to Brooklyn in the summer of 1999, to help a friend of friend open a restaurant, with the market in NY booming, I found an opportunity at a small finance company that was subsequently acquired by Smith Barney and I worked in wealth management there for 3 years before moving to UBS for 4 years.
In 2007, I joined a startup which cleaned up environmentally contaminated properties for redevelopment, it was through this experience I learned about state tax credits.  After the financial crisis, the start up failed and I set out to start my own business.  I was introduced to Dave (Gendron) and Britt Fletcher (our third founding partner) through mutual friends and we started Three Point Capital in the fall of 2009, focusing on financing state tax credits for film and television production.  I wake up everyday, excited to go to work because of the amazing people I work with; my colleagues, partners and service providers are all amazing at what they do, but most importantly they're friends that I enjoy spending time with - BEST LENDERS EVER!
Michelle Friedman
Analyst
Michelle Friedman
Analyst
What I do
I work on post-production accounting, analyzing all expenses to make sure we maximize the amount of qualified tax credits for our clients.
Who I am
At 5 years old, I confidently predicted to my parents: "I'm going to be in the circus!", and to their surprise, I was right! I was selected among a handful of kids randomly invited to ride around the 3 Ring Circus in a horse drawn carriage during the show. That experience truly shaped me for the rest of my life, making me believe I can do anything I put my mind to!
Later in life I earned a bachelor's degree in sociology from Georgia State University, and I immediately got hired for a job in accounting, haha! I've continued working in accounting ever since. In 2014-2016, I gained a ton of experience as I provided bookkeeping services for small businesses as an independent contractor. Prior to my current role, I worked as an Accountant for music schools, property management, condo and homeowners' associations, software development, a wine shop, a custom design firm, and several restaurants. I arrived at TPC after six years teaching music lessons full-time at my very own virtual music school - Rock N Roll Music Lessons. I'm so proud of everything I accomplished there, but I'm really happy I joined the team at TPC! I still teach a few music students in my free time, and I enjoy volunteering with the kayaking cleanup crew for the National Parks Service at Chattahoochee River National Recreation Area.

Mindy Mettner
Vice President
Mindy Mettner
Vice President
What I do
My role includes understanding and shepherding incentive projects as well as developing and maintaining Agency and Production company relationships to increase incentive awareness and success. I work closely with the Sales Team, to ensure upfront incentive strategy, and the Audit Preparation Team, to ensure maximum returns.
Who I am
I grew up in the Midwest and graduated from the University of Wisconsin-Madison with a degree in Psychology. I began my career in non-profit research and have worked across many fields including education, technology, and most recently, advertising. I currently reside in Chicago and am very happy to now be a part of the TPC team!
In my free time I enjoy travel, scuba diving, yoga, volunteering, anything that has to do with spending time with animals, and binge-watching true crime shows or anything on BBC.
Phil, The Dog
Chief Incentive Fetcher
Phil, The Dog
Chief Incentive Fetcher
I help to fetch the production incentives from all over the US! I like to think of incentives as treats for advertisers shooting in certain states – cash savings doesn't taste as good as chicken, but I can't complain. Before helping fetch incentives I would nap about 20 hours a day, and still try to when I can. You may find me networking at an event for the Association of National Advertisers, if you see me come say hello and I will shake your paw. My favorite commercial we have worked on is everything for Tyson Foods – CHICKEN!
Reeva Calapatia
Director
What I do
I work with the team to help production companies maximize their tax incentives by applying the appropriate state guidelines.
Who I am
A quality-driven, goal-oriented, challenge seeker.
In 2015, I graduated from Far Eastern University - Manila with a degree of BS Accountancy. After the CPA board exam, I worked as an internal auditor for Megaworld Corporation, a real estate company in the Philippines. There, I've met a wonderful group of people who helped me improve myself in more ways than one. Equipped with experience in different areas of auditing, I decided to part ways with the company in 2021 due to new demands brought about by the pandemic.
I joined TPC in February 2022, anticipating new learnings from this untapped industry. More than that, what enticed me are the people I've met during the interviews who made apparent the company culture – progressive, motivating, and caring toward employees.
Little by little, I am seeing that the company culture is indeed that of adding value to clients while working with colleagues who you can consider as family across the globe.
From the Philippines, cheers to more learnings, good relationships, and incentives!
Sahar Bolourian
Marketing & Social Media Coordinator
Sahar Bolourian
Marketing & Social Media Coordinator
What I do
I manage and coordinate everything marketing and social media across TPC.
Who I am
My life has been a global journey, having been born in Maryland, raised in Sweden, and now residing in Los Angeles. With a Bachelor of Science degree in Production Management and a background in marketing, CMS, and social media for large corporations in Sweden, I moved to Los Angeles to pursue a career in entertainment marketing. However, the onset of the pandemic made it difficult to find a job within that field, so I decided to launch a side business in social media marketing for indie filmmakers. This new opportunity allowed me to work with actors and promote a film featuring high-profile talent, including Vivica A. Fox, Taryn Manning, and Oscar nominee Sally Kirkland. The experience was a fantastic chance for me to grow and develop my skills. When I discovered the opportunity to work at TPC, I was excited to join a talented space where I could combine my marketing skills while still working with entertainment in the financing world.
On my free-time you can either find me bundled up under a blanket watching Shudder's latest horror movie, dining at a new restaurant, or at a dance studio in Hollywood.
Sam Miller
Vice President
Sam Miller
Vice President
What I do
Broker & syndicate tax credits, connecting earners of tax credits with tax credit buyers.
Who I am
I grew up in New York and currently live in Manhattan. After graduating Tulane University, I worked at a boutique investment bank as a stockbroker. Soon after, I worked at Bloomberg L.P. as a core terminal sales and relationship manager covering accounts in Texas, Louisiana, and Mississippi. After 9.5 years, it was time for a new challenge and career change. I joined Forest Road to assist in building out relationships to help grow the tax credit brokerage and real estate tax credit lending businesses.
I am passionate about the always disappointing New York Mets, Jets, and Rangers. For leisure, and I enjoy skiing, boating, scuba diving, traveling the world, and tossing a frisbee on the beach.

Savannah Meginnis
Associate Director - Account Executive
Savannah Meginnis
Associate Director - Account Executive
What I do
I work as a part of the commercial incentives team! My role as an account executive is to manage our client accounts, to ensure the application of production incentives goes smoothly from start to finish.
Who I am
I was born and raised in Maryland. I went to college there for two years prior to transferring to and graduating from Cal State Northridge. With a passion for helping people, I worked as a pediatric speech therapist for 8 years prior to completely switching gears and joining the amazing team at TPC.  Somehow, I've now been in Los Angeles for almost 10 years! I love the weather and the endless things to do here. I love the Baltimore Ravens and my dog, Doobie.
Sophia Georges-Walls, MBA
Vice President
Sophia Georges-Walls, MBA
Vice President
What I do?
I am the head of the Post Accounting Team in our TPC Atlanta, Georgia office.
Who am I?
I was born in the Caribbean Island of Haiti, which is the first African Republic to gain its independence from France in 1804.  I immigrated to the United States at the age of 10 years old.  My parents, my sisters, and I lived in a 3 bedroom walk up apartment in Brooklyn, New York.  Fast forward 10 years later, I accepted an Accounting Clerk position while in college and realized very quickly I was good at it, and I enjoyed it. I graduated with my bachelor's degree in Criminal Justice with a minor in Sociology from John Jay College of Criminal Justice.  I continued my path in accounting.  I've held many positions in nonprofit and for-profit companies, such as a TV Networks, Healthcare, and film production.  I decided to propel my career to the next level by acquiring an advanced degree.  In 2012, I enrolled in Mercy College in the MBA program with a concentration in accounting.  I graduated in May of 2014.
Prior to my move from New York to Georgia, I was the Associate Director of Budgets & Financial Applications, a promotion from Assistant Controller.  I accepted the position of Controller in 2016 for a film production company in Atlanta name Swirl Films.  My main responsibilities also involved day to day accounting functions including financial reporting, payroll, accounts payable, accounts receivable for the corporate entities. I was also responsible for the day-to-day operations of production accounting to ensure our movies were on budget.  I worked very closely with producers to ensure that cost reports were done accurately and provided timely.  I made sure that due diligence was done regarding the tax credit incentives.  This allowed us to maximize our tax credit incentives.  Our clients included BET/Viacom, Lifetime/A&E, TV One, AMC, WE TV, and many more.  I am excited to bring my experience and expertise of film production accounting to TPC as I head the post accounting team.
In my free time I enjoy spending time with my amazing daughter, Cierra, who will be graduating from college December 1st, 2022.  I also enjoy running and wine (specifically red wine).  I've ran countless 5k's, 10k's, half marathons, and 4 full marathons.  My goal is to one day complete all 6 World Major Marathons.  I have completed 3 out of 6 so far; Chicago (2014 & again in 2017), Berlin (2015), New York City (2016). I need to complete London, Tokyo, and the prestigious Boston to receive my World Major Star.
Stefan Klink
Financial Analyst I
Stefan Klink
Financial Analyst I
What I do:
I work in the TPC Lending Division, helping to track and close lending opportunities.
Who I am:
I attended Chapman University in Orange County, California, where I focused my studies on the logistical and business side of filmmaking. There, I was able to gain experience across all phases of production, working as a producer and production manager on several independent projects and interning with post-production facilities.
After graduating in 2020, I moved back home to Connecticut, and worked as a Portfolio Analyst for an international Commercial Real Estate lender. Though I gained invaluable experience there, my passion remained in the entertainment industry, and I moved back to the west coast to pursue a career in film financing.
Joining TPC has been a great experience, and I'm thrilled to be working alongside such a knowledgeable and dedicated team.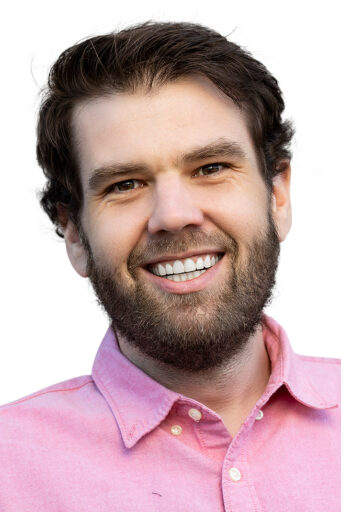 Steven Ward
Associate Director
Steven Ward
Associate Director
What I do
I currently work with the TPC Agency Audit Prep Team. My duties include analyzing all the transactions made to film a commercial and then deciding what can be used to qualify for a tax rebate.
Who I am
I was born and raised in Chicago but recently moved to Los Angeles when I realized I can live places that don't have cold winters.  I earned a degree in Economics with a minor in Business Administration from Eastern Illinois University (Go Tony Romo).  Prior to working for TPC, I worked for a day trading company trading options on agricultural futures.  I have really come to enjoy my time here in LA and am glad I took a leap of faith not knowing what the future would hold for me here.
Viviana Zarragoitia
Senior Vice President
Viviana Zarragoitia
Senior Vice President
What I do 
I work in the lending division, responsible for sourcing, negotiating, and closing lending opportunities.  I also do business development for the brokerage, advisory, and post-production accounting divisions.
Who I am 
I began my career in the entertainment industry working in production accounting at Millennium Films and Bold Films, after which I spent five years at Lionsgate working in the accounting department before segueing into profit participation.  I was promoted to the audit division, where I managed film and television royalty audits of producers' profit participation statements.
In 2013, I joined Three Point Capital, where I have been involved in the financing of over 150 independent films and received over 30 Executive Producers credits.
I graduated from Loyola Marymount University with a double-major in Business and English.  I am a member of the Producers Guild Association, Film Independent, and Women In Film.  I am a frequent panelist and guest lecturer for international film festivals and universities.